The Greater South Haven Area Community Foundation Board of Directors is made up of local community leaders. The Board guides the Foundation's activities and helps identify the charitable needs of the South Haven area. Officers and members of the Foundation Board of Directors are:
---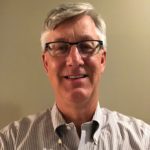 Roger Beglin
President
Roger has a BBA in Accounting from Western Michigan University and was a CPA with Price Waterhouse for nine years. He then held senior level corporate tax positions with Upjohn / Pharmacia and with Hospira, Inc. in Lake Forest, Illinois, from which he retired in 2016 as Vice President- Corporate Tax. Roger and his wife, Heidi, have resided in South Haven since 2006. Roger chairs the SHCF Donor Development and Marketing Committee.
---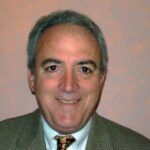 Jim Marcoux
Executive Director
Jim has been a Board member and was one of the original board members to help take the South Haven Community Foundation independent in 2005. After retiring from a sales and marketing career for Navistar International Corporation and Detroit Diesel Corporation Jim and his wife moved to South Haven where they finished raising their 5 children. Jim is active in the community and St. Basil Church and is a past member of the Chamber of Commerce and Downtown Development authority.
---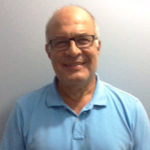 Dennis Dascenzo
Vice President
Dennis earned an Accounting degree from the University of Dayton and an MBA from the University of Detroit. He spent most of his career in Labor Relations at Detroit Edison. He spent many years as a coach and official in youth and high school sports. He currently serves several local non-profit organizations as a volunteer and Board Member. Dennis and Kathy Dascenzo have been married 43 years and have three grown children.
---

Ida Sledge
Secretary
Ida is a retired educator/mentor at Covert Public Schools. She serves as secretary of the board trustees at the South Haven Memorial Library and is an active church and community volunteer.
---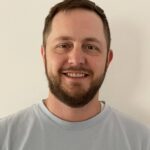 Matthew (Bo) Strebeck
Treasurer
Bo is a South Haven native and has returned to the area with his wife, Carly Campbell, and two daughters, Giana and Everly. He is currently Vice President and Sr Actuary for Priority Health in Grand Rapids. He earned his Bachelor of Science degree in Mathematics and Economics from Elmhurst College.
---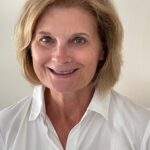 Delores Atkins
Delores has a BBA in Accounting from Western Michigan University. Early in her career, she worked as a CPA with public accounting firms in Michigan and Oregon. In 1987 she became employed in the Trust Department at The Herget National Bank of Pekin, Illinois. Delores, in 1994, was appointed Vice President and Trust Officer and remained in senior management with Herget/Busey Wealth Management until her retirement in June 2018. Delores served on numerous Boards prior to her retirement most recently as Vice President of Progressive Health Systems Board of Directors and Methodist Health Services Corporation Board of Directors. Delores is an Illinois Woman of Achievement Award recipient from the State of Illinois, a recipient of the Salvation Army "Others" award and the Pekin YWCA Outstanding Achievement Award in Business. A native to our area, Delores and her husband Bill have lived in South Haven since 2018.
---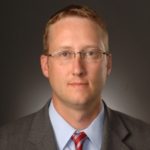 Andrew Barnes
Past President
Andy is a South Haven native and has returned to the area to live with his wife and three sons. Andy earned his Bachelor of Arts degree from Western Michigan University and his Juris Doctorate from Michigan State University College of Law. He is an attorney/shareholder with the law firm of Kotz Sangster Wysocki P.C. and practices law out of his main office in South Haven, in addition to other offices the firm maintains in St. Joseph and Niles. He is active in the community and enjoys helping coach in local youth sports leagues.
---

Dene Hadden
Dene is retired from South Haven Public schools in 2007 after serving thirty five years in the system. During his administrative tenure, he instituted the athletic hall of fame, increased MEAP and ACT test scores and enlarged dual enrollment programs that allowed SHHS students to earn college credit while in high school. Dene also served as a coach in the district, coaching JV Baseball for six years and varsity volleyball coach for 17 years. He is a member of the Rotary Club, a member of the South Haven Public Schools Foundation Board, and is the public address announcer for the South Haven High School volleyball program.
---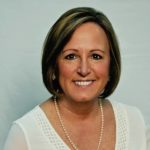 Laura Hayward
Laura is a partner with DeBoer Baumann & Company PLC and has been a certified public accountant for over 30 years. Laura is a past president for the South Haven Kiwanis Club and a charter member of Women Who Care – South Haven. Born and raised in South Haven, Laura left for 20 years and returned to South Haven in 2002.
---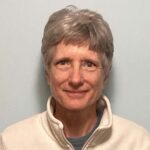 Mary Hosley
Mary and her husband relocated to South Haven in 2020, after enjoying many visits here over the years. Mary earned her Bachelor of Arts degree from Kalamazoo College and her Juris Doctorate from Thomas M. Cooley Law School. Mary retired in 2021 from Pfizer as a senior corporate patent attorney and is looking forward to becoming more active in the community. She currently serves on the South Haven LDFA/Brownfield Authority and other affiliations include the South Haven Chapter of the AAUW.
---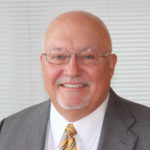 Dan Liehr
Dan is a Private Wealth Advisor with Ameriprise Financial. He has a bachelors and masters of science degree from the University of Illinois and an MBA from Lake Forest. He currently serves on several non-profit boards.
---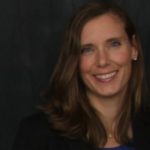 Suzanne Loafman
Suzanne is a marketing, business development and public relations professional with 15 years of experience. Previously, she worked for the Chicago Tribune, Chicago Sun-Times, Travelzoo.com and metromix.com. She currently serves on the South Haven planning commission, the Saint Basil Catholic School board and SHPS Superintendent Advisory Board and volunteers her time at St. Basil Catholic School doing public relations and marketing.
---

Thomas Powell
Past President
Tom has a BBA in accounting and MBA in finance from Western Michigan University. His background includes seven years in business operations at WMU and twenty-nine years in corporate finance at Upjohn and Pharmacia. He has served many years as a community volunteer and organizer for a wide diversity of non-profit organizations. Tom chairs the SHCF Accounting and Investment Committee.
---

Robert Straits
Past President
Bob retired from the Upjohn Institute for Employment Research where he was the Administrator and Director. He served as the Assistant Secretary Treasurer of the W E Upjohn Unemployment Trustee Corporation and was elected to five terms on the Kalamazoo City Commission. Bob was appointed to the State of Michigan Council of Labor and Economic Growth by Governor Granholm and reappointed by Governor Snyder. His current affiliations include being Treasurer of both We Care INC and The South Haven Rotary Club.
---

Janice Varney
Janice served as the first Executive Dean of Lake Michigan College, South Haven Campus. She was the former chair of the South Haven Chamber of Commerce Board, on the Michigan Maritime Museum Board, and LDFA/Brownfield Authority. She received the 2013 Lifetime Achievement Award from the Chamber of Commerce and the Community Service Award from the South Haven Rotary. Janice currently serves on the South Haven Speakers Series Board, and Southwest Michigan Land Conservancy Board with special interest in Pilgrim Haven and Black River Preserve. Janice chairs the SHCF Grant and Scholarship Committee.
---
IN MEMORY
---

Glenn Pietenpol
We are saddened by the loss of Glenn Pietenpol, founding member of the Greater South Haven Area Community Foundation. Glenn was dedicated to making our community a better place for everyone who calls South Haven home. His work will continue to help our community for years to come.
---